Please visit the Glass Visions Facebook Page

*** LOOKING FOR CLASSES? -- SEE CLASSES / EVENTS ***

*** Glass & supplies IN-STOCK at low prices! See ABOUT US for more info. ***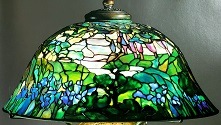 GLASS VISIONS is a full service STAINED GLASS & MOSAIC studio in Springfield, Massachusetts that provides low-price glass and supplies, stained glass classes and offers commission work, installation & repair services. We have over 2000 sq ft of glass in-stock from a variety of manufacturers including Youghiogheny, Uroboros, Bullseye, Wissmach, Armstrong, Oceanside/Spectrum and many others. Come take a look! Glass Visions specializes in Tiffany inspired designs with a prime focus on stained glass lamps.

** GIFT CERTIFICATES AVAILABLE !! **


We are now offering 2 new classes, Introduction to Mosaics & Introduction to Papermaking. Please see the Classes/Events page for more information.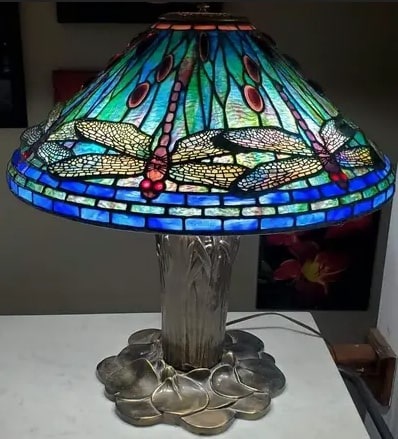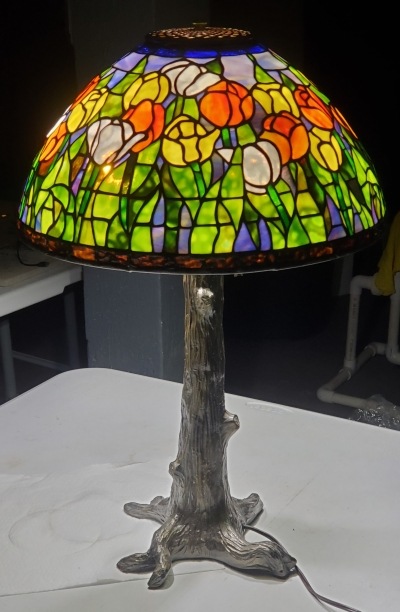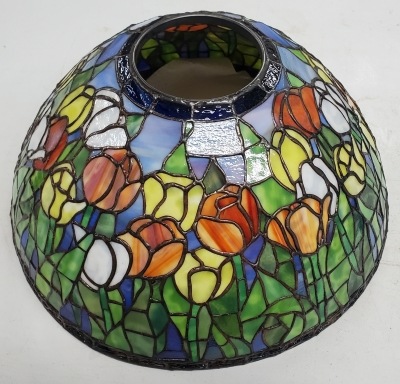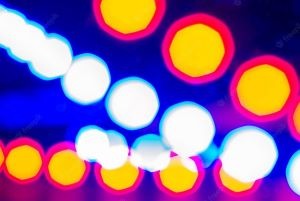 We're working on a new LED lighting system for your STAINED GLASS PANELS! Have you ever had a panel you want to display but don't have window space available or a suitable mounting location? Here's the answer! We'll provide customized molding to create lightboxes for your panel work! There will also be a microcontroller-based electronic control system that will allow very detailed control of the LED lighting and effects. Apps will be provided for Android & Apple devices so you can fully control the lighting of your panels from your phone. Both AC & battery-power will be supported. All at very affordable prices! Stay tuned for more information and/or CONTACT US for more details.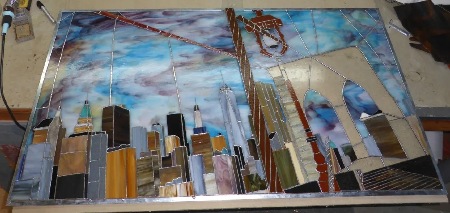 Current view of the BROOKLYN BRIDGE panel work.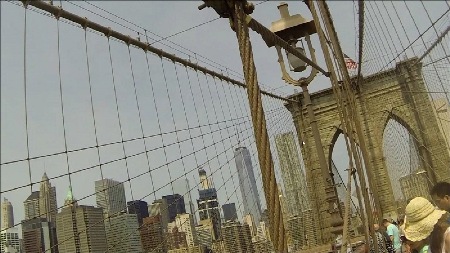 Base Image used to create the Brooklyn Bridge PATTERN.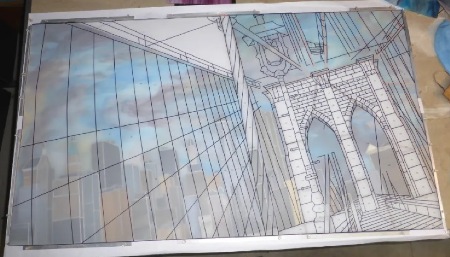 PATTERN DESIGN for the metalwork that will be added to the top layer of the BROOKLYN BRIDGE Panel. Also shows the design work for the stonework.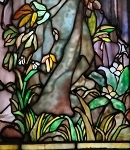 We're here to help! Please let us know if you have any questions or comments. We are in the MILL PARK OFFICE COMMONS (81 Mill Street, Springfield, MA) but our location in the building is difficult to find, so please contact us prior to your first visit. We DO NOT maintain set studio hours but are available just about any time you need us (7 days a week!). Just CONTACT US at (413) 562-4740 (Voice/Text) or via email at info@glassvisions.biz to make an appointment. **Please note MASKS ARE STILL REQUIRED for un-vaccinated when visiting the studio!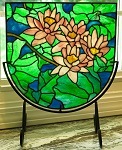 Thank you for visiting our updated Website! Our site is still under construction and we're working hard to provide an updated site in the coming months. In the meantime, all our pertinent company information is provided here. Select ABOUT US or CLASSES / EVENTS tabs for information about our services and/or EVENT & CLASS offerings. And, again, please CONTACT US if you have any questions or comments.